Sheep do well on long lasting Javelin
Nuffield scholar Richard Tudor relies on long-term leys for sheep and beef grazing
There are two distinct sides to Richard Tudor's 297ha all-grass farm in mid Wales. The free-draining, south-facing land where the farm buildings are – ranging from 168m to 274m, and the improved hill opposite, rising to 427m. Grass grows on the south-facing home farm six weeks before the grass on the hill.
Richard is a self-confessed sheep farmer who likes cows and is currently studying soil health and metrics for a Nuffield Scholarship. The farm carries 1200 breeding ewes - Welsh Mule x Texel x Aberfields with 300 ewe lambs and 140 suckler cows and replacements. The cows are Simmental x Saler served with a Charolais or Aberdeen Angus bull.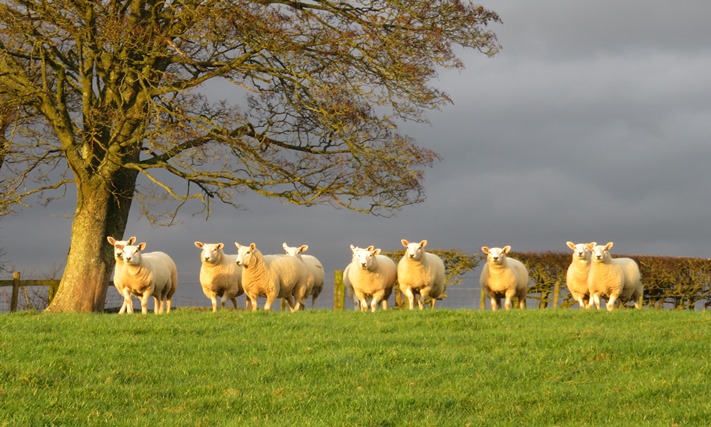 Lambs are born from mid March to the end of April and are finished and sold to Waitrose – aiming to sell all by 1 November. The cows calve from 10 April and most calves are sold as 10-month stores, although a TB reactor this year means this year's crop will be finished on farm.
"The hill is the rearing unit and the home farm is where we finish," explains Mr. Tudor. "At home we have reseeded fields with Javelin – a mixture of early, intermediate and late heading perennial ryegrasses, with a small amount of timothy and white clover. This mixture drives our system.
"It has excellent early spring growth – so it is ready by the time the ewes are lambing. We apply a first dose of fertiliser on 1 March and graze with sheep first and cattle behind.
"Some of the Javelin leys are 12 years old but are clean and still performing. We can also shut the ryegrass swards up and cut them for high yields of silage. They are flexible and productive."
This is an edited version of an article that appeared in Farmers Guardian on 12 May 2017.